Wednesday is Recipe Day at Cooking Manager.
Please welcome Yosefa Huber for today's guest post.  Yosefa lives in Israel with her three young children and shares her kitchen experiences on Cooking Outside the Box.  You may remember Yosefa from when I interviewed her.
Growing up, I hated cauliflower.  But my father-in-law eats it every day.  So when he came to visit this summer I started experimenting. I'd like to share some preparation methods you might not have thought of.
Despite its lack of color, cauliflower is highly nutritious.  Steaming, microwaving, or enjoying it raw preserves the most nutrients.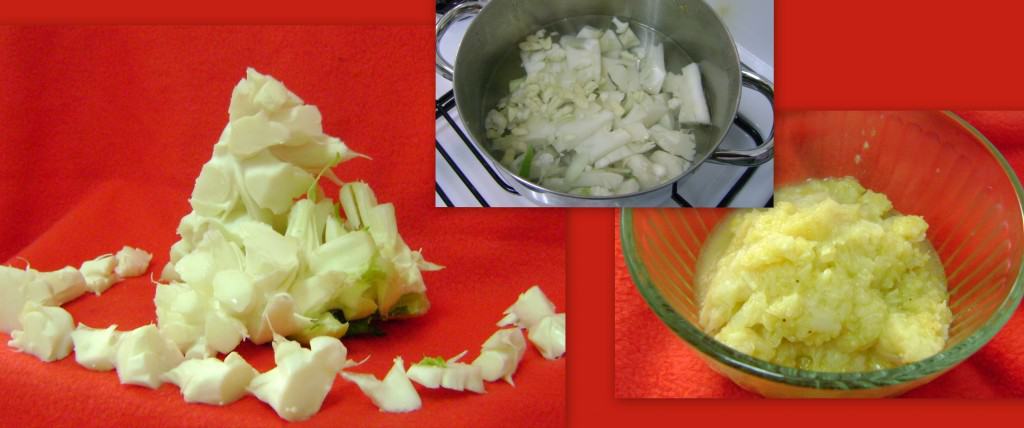 Mashed – In the past, I tossed the tough stalks.  Try simmering them in a little water with chopped garlic.  Then mash and season to taste with additions such as chives, butter, cream, herbs de provence, or curry powder.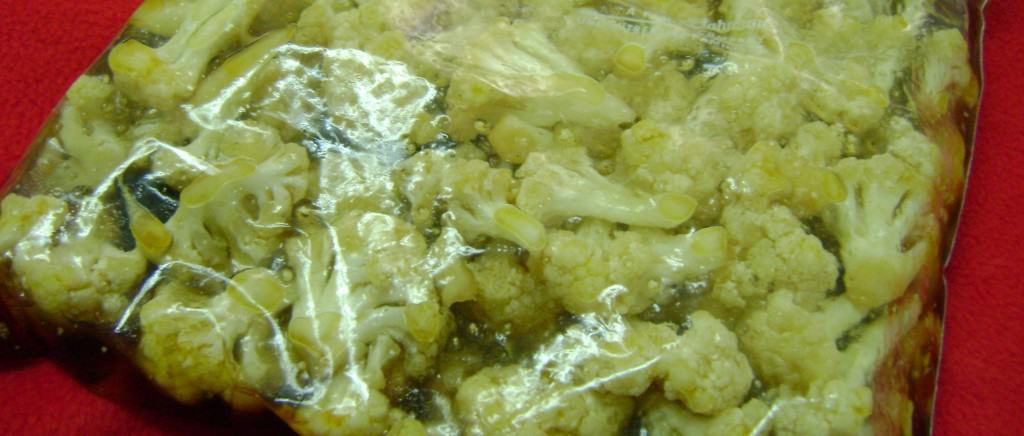 Marinated – Mix equal parts vinegar and sugar, then add a little oil and salt.  Mix in a zip-top bag or container with bite-size pieces of cauliflower and let sit in the fridge.  (Alternatively, warm on the stove or microwave to speed up the process.)  Great for snacking!
Roasted – Toss with olive oil and chopped garlic and roast on a baking sheet for 30-45 minutes.  My kids and I gobbled this up before we had time to plate it, and even my husband said it was surprisingly delicious.
Stir Fried – I like to make a sweet teriyaki marinade by mixing soy sauce, date syrup (or another sweetener like molasses, sugar, or agave syrup), cider vinegar, oil, powdered ginger, and sesame seeds.  Mix in a container or zip-top bag with cauliflower and re-mix several times over an hour or more.  Dump into a hot pan and fry until tender.
All of the above suggestions can be mixed with other veggies, noodles, tofu, or chicken.  But, sometimes its nice to let humble little cauliflower steal the show!
You might also like these posts by Yosefa: Sugar Slashing Sunday, Feeding Picky Eaters, and Best Podcasts of 2010 and How to Get Started.